Welcome to Kirkstall Property Lawyers
Introducing a new way of conveyancing - where moving is made easy.
Kirkstall Property Lawyers are here to walk you through the process of moving in or out of your home. If you'd prefer the personal touch you can deal with one of our dedicated conveyancers. However you can also choose to complete your conveyancing online or do a bit a both – it's completely up to you! It's our job to make your move as easy for you as possible. In addition our fees are completely transparent meaning the fee we quote you is the price we stick to.
Instruct us as your conveyancing firm and we will take the stress out of your house move.
Meet the Kirkstall Property Lawyers Case Tracker
We believe conveyancing online should be simple and we aim to demystify the conveyancing process so you understand what your professional lawyer is doing from start to finish. To help in this process we have created a case tracker system that allows you to see what is happening on your case - day and night. However should you want to speak to a real person your conveyancing lawyer is just a phone call away.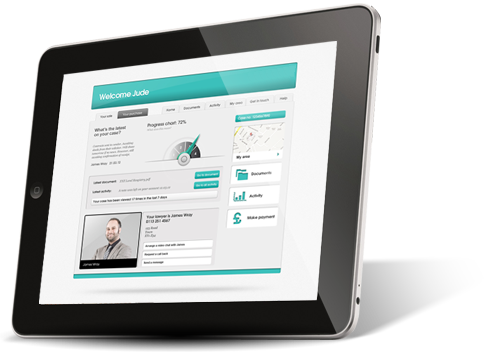 One of our team will be happy to answer any questions you may have, whether about conveyancing in general, or more specifically for your property.
To help you through some of the trickier elements of conveyancing we have produced a simple guide to help you understand more about the process.